Types of MEMS Devices and Their Applications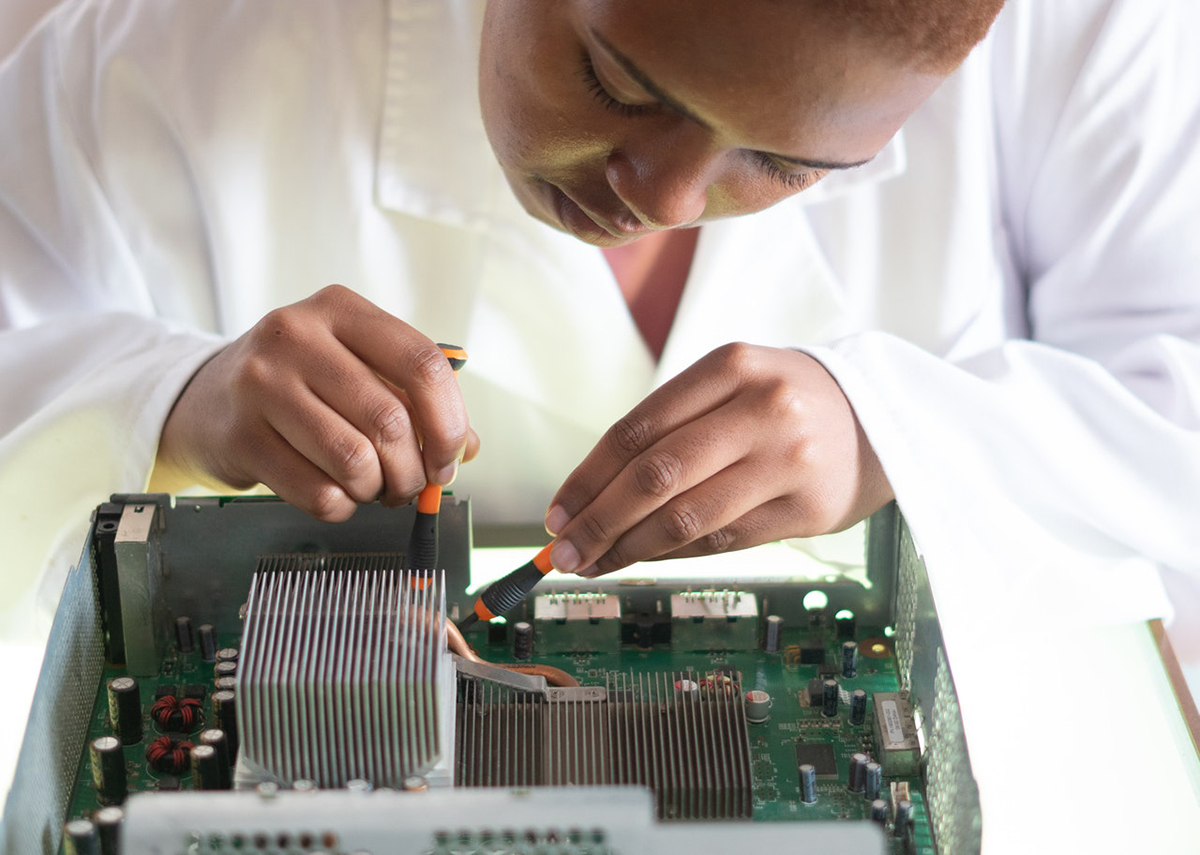 Micro Electro Mechanical Systems or MEMS are associated with the development of microscale devices such as actuators, sensors, pumps, and gears. In other words, they are microscopic devices that combine with mechanical, electrical, and electronic components and perform a single function with the help of Microsystems Technology.
Many people consider MEMS technology as an advanced form of the traditional integrated circuit manufacturing process. However, both these terms are different to great extent. The major difference is that you can mechanical components such as springs, gears, and beams as well as electrical components such as inductors and capacitors with MEMS. On the other hand, traditional IC Technology can only help with insulators, transistors, and conductors.
What are MEMS Sensors?
Today, sensors are an essential part of the digital world. For instance, IoT devices use sensors to identify and execute tasks. Sensors play a vital role to connect digital electronics with the analog world. These components observe the effects of analog parameters and generate information.
Types of MEMS Devices
The major MEMS technology implementers are automotive businesses. Advanced cars use sensors for a wide range of solutions. Here is a list of MEMS sensors that manufacturers install in modern cars.
Accelerometers help with Airbag deployment and Electronic Stability Control
Inertial Measurement Units measure pitch, rolls, and yaw for autonomous driving. This device is the combination of MEMS Gyroscope and MEMS Accelerometer
Pressure Sensor works as a Tire Pressure Monitoring System
Pressure and Inertial Sensors help to control the braking system
Magnetometer helps with navigation for direction
MEMS Microphone is a noise cancellation device that is used for communication
Temperature Sensor monitors engine temperature and automates climate control
Fuel Sensor works as fuel indicator
Airflow Sensor monitors air intake in the car
Impact and Crash Sensor controls airbag deployment and detects impact
Applications of MEMS Devices
MEMS sensors help in various industries and perform a wide range of tasks such as managing cars, robots, and grippers. It also helps with handling and controlling equipment. Many companies use sensors in modern color projectors, jet printers, clocks, display systems, and scanning equipment. The technology also helps in the manufacturing of different sensors such as vibration, temperature, pressure, and chemical sensors. MEMS Sensors such as Gyroscopes, Accelerometers, and e-Compass are installed in aircraft, helicopters, cars, and drones. Here are some applications of MEMS devices:
Consumer products
Computing and communications
Environmental and health sciences
Space, defense, and aeronautical
Industrial automation and manufacturing
Aircraft
Chemical and pharmaceutical
Automotive
Conclusion
Since MEMS technologies help advanced tools and technologies to gather data and react, we are expecting development in this field. It is the integration of Actuators, Sensors, and Mechanical devices. This technology is used in smart devices with the perception of Microactuators, Microsensors, and computational ability of Microelectronics. MEMS technology is diverse in terms of applications and studies. It involves chemical, electrical, electronically, physics, and manufacturing branches.