How to Confirm That Critical Business Data is Secure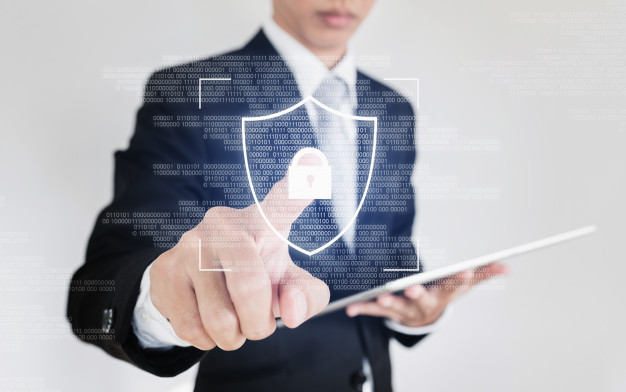 Most companies prioritize on ensuring that the critical data for their business is safe. Databases and hard drives usually have critical data and sensitive information that should be accessible at all times. Computer-oriented crimes are increasing, and you should not think that a data violation is something that is not going to happen ever.
Losing some or all of the data stored on computers may negatively affect your business operation. Even a mere slow down when you are recovering what you have lost might cause the trust between you and your clientele to be broken beyond repair. Here are seven tips on preserving your business data, or mitigating the damage when a data loss happens.
Always Backup the Data
This may appear to be a straightforward tip, but the significance of keeping a copy of your business data cannot be overemphasized. It may be annoying, it may take time to do, but you should have a copy of the data that is critical for your business. There are many ways to make this process easier and backup everything in a matter of minutes. Do you have a site online? If yes, you have many plug-ins for data saving that feature automated options.
In the event you have to preserve your physical data, then an external drive will allow you to store it in a safe way. If you wish not to backup everything, then you can save only the most important folders or files in a USB stick.
Keep the Backups Somewhere Safe
Even though you use the best ways to confirm the security of such data, an accident might happen any time that results in you losing everything. So keep the copies of the data offsite, preferably in a secure place, to make the backup accessible even in case a calamity occurs. For instance, shift the most critical data in a device put wherever there is a higher possibility of earthquakes.
Utilize a Safe Messaging System
Several work communications take place over free chat applications with consumer-grade UX, or consumer-grade user experience. In that case, you are putting workplace devices containing sensitive data at risk of both privacy and security threats. In the event that a conversation leaks, a data violation will cost you a lot of money. If it happens in the course of a business chat, then you could just be held liable for collateral damage, plus be sued for it.
It is a good idea to spend money on an instant messaging application, particularly if you wish to protect communication at every level of the workplace. This tool will give you many levers of data security, to ensure that every communication occurs between just authorized users, plus integration with antivirus and antimalware programs to protect transfers of data.
Confirm that Vital Data Is Sufficiently Encrypted
Encryption is an excellent way to make sure that no one else can access the data should a security violation happen. By preventing any unauthorized access to it, you can minimize exposure and provide one more cause for your clientele to let you have control over their sensitive data. Be sure to keep the encryption keys somewhere safe, particularly if you are utilizing a cloud solution.
Put Your Data into Cloud Storage
Hard drives and external storage devices are physical items made of plastic and metal. So, these objects might collapse and stop functioning for many reasons. However, when you upload the data to a cloud account, there will not be much risk of losing it due to a device malfunction. This choice has some relative downsides, like the storage limitation of several cloud services or the need for you to have an always-on internet connection for accessibility. You may still get several benefits, including the better accessibility from all internet-connected devices.
Network Attached Storage
A NAS is a device that acts as a server in a LAN (local area network). It is used as a storage unit, which can be connected directly to an enterprise network. This means that you do not have to physically attach a fresh device whenever you wish to perform a data backup.
A more sophisticated NAS has a mode that enables operating it as an email, print, and database server. Such a server is a popular storage solution for not just disaster recovery, but also to offer redundancy. The main downside to this server is that it may be rather pricey to buy and maintain.
Consider Cybersecurity Insurance Essential
State-sponsored cyber-attacks continue to increase, and the same applies to the largely anonymous IoT vulnerabilities. However, more money and time you put into cybersecurity, you might still be a victim of an immense attack that bypasses your firewall. Either way, if you consider security violations an unavoidable possibility, you should invest in cybersecurity insurance to protect your data. The premiums of it are costly, but you are better off paying these as this will protect you in case something bad occurs.
Some insurance carriers will give recommendations or additional tools to help you secure your network infrastructure and stop damage to data.
Various methods to keep your data safe from threats are there. Newer software programs and devices, plus smarter services, are developed from time to time. You just have to seek the method that best suits your requirements. The aforementioned solutions may seem expensive, but consider how an entire loss of data would be costlier. Just remember that it is wiser to be cautious than impulsively choosing something you might end up regretting in the future.